We are happy to announce that from the 2nd of November all 3d miniatures, fantasy, and tabletop games fans can try their hands at creative struggles! Join our contest and win your 3d printer! Up to the 30th of the same month, you'll get a unique chance to wipe the dust off your art equipment and keep the creativity muscles a-pumping. Express yourself freely, prepare your 3d miniatures, and create a work that will pave your way to victory!


Contest agenda:
1. Competition theme and conditions for participation
2. Contest categories
3. List of prizes you can win
4. Bonuses for all participating tabletop games fans
5. Where to post photos of 3d miniatures and dioramas
See also: How to Paint 3D Miniatures?
HOW DOES IT WORK?
The competition falls into two main categories. You may paint your way to the prize or craft it. The choice is yours! Remember though - there's a theme your work must relate to. In reference to dark times we live in, we decided the most appropriate will be: THERE IS ALWAYS LIGHT IN SHADOWS. To take a chance you need to be our Patreon and use models from any of our Patreon's Chapters in your work. You may print your 3d minis or buy them from one of our licensed merchants. At this link, you may sink into the detailed rules of the competition (which's highly recommended if you're about to join!).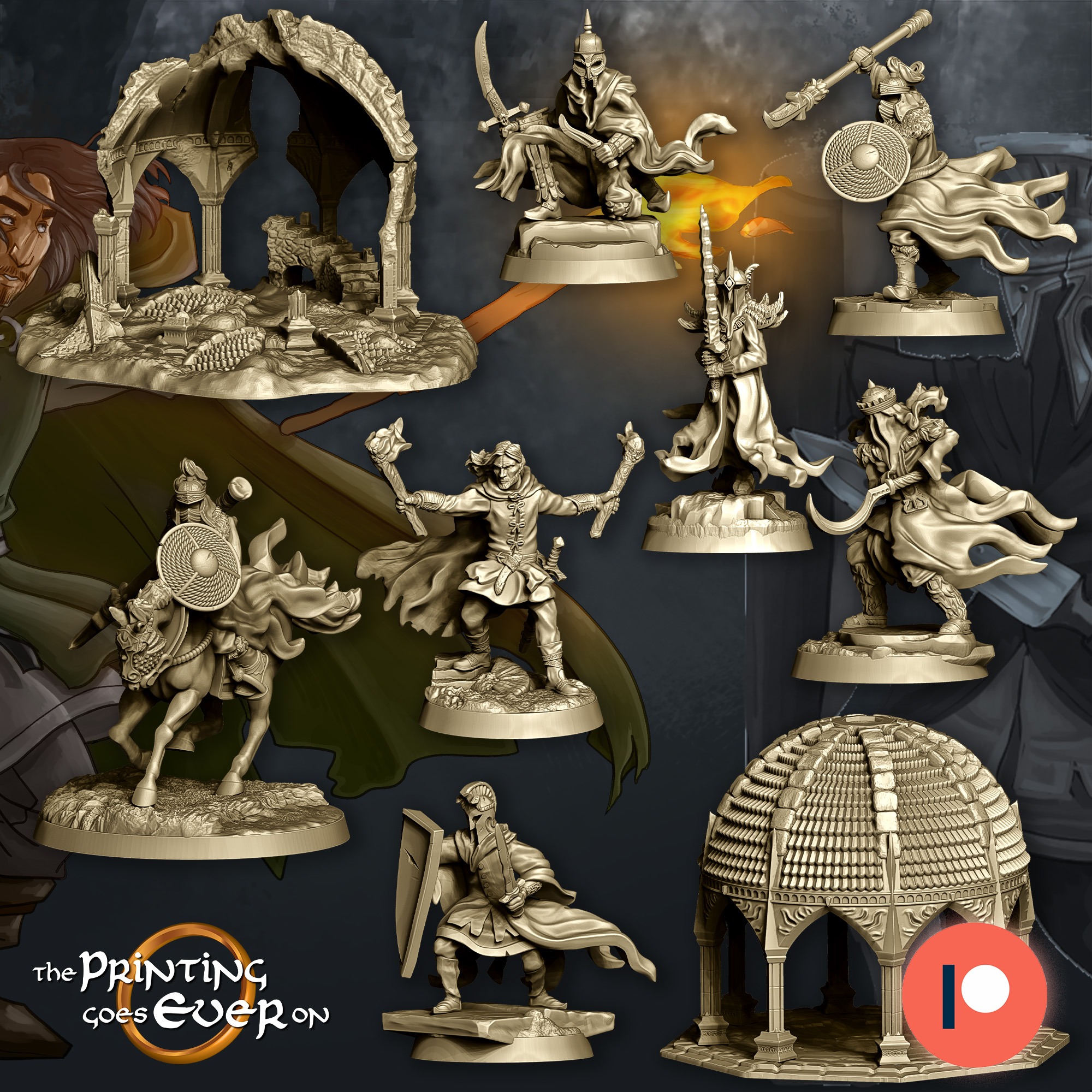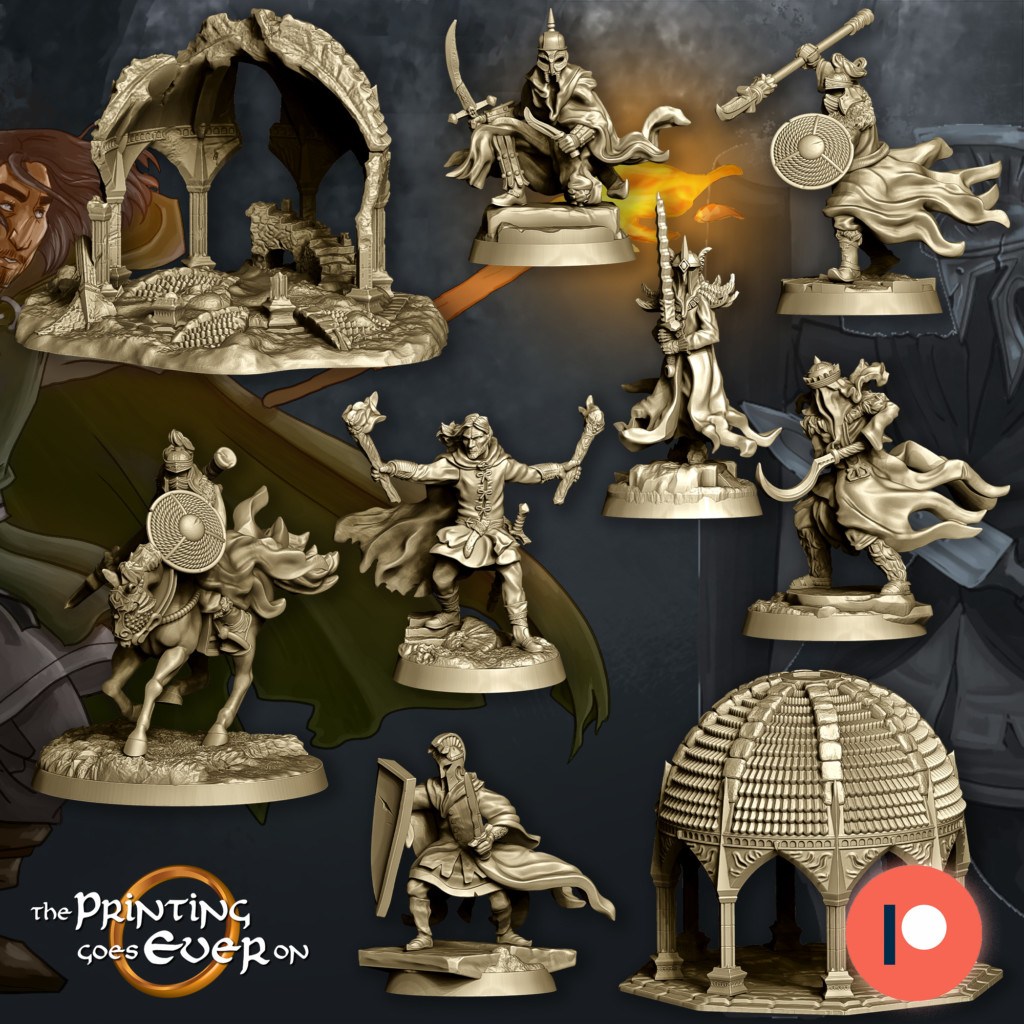 ABOUT THE CATEGORIES:
A painter's quest is to paint one 3d miniature and put it into the theme's context playing with details, colors, lights, or base. Experiment with your vision and reveal the light!

A craftsman's task is to create a whole scene around the theme using the items you see fit with at least three of our Patreons' miniatures included.

If you prefer the Art of Word – we've also prepared something for you! The contest for best written and creative comment is held on our Fanpage as well, so prepare your quill… Or keyboard, of course, and click HERE to create one! As a prize, you'll get a custom miniature (pre-supported STL or 3d print)!
WHAT'S AT STAKE?
In the beginning, we've planned only one printer in the contest prize pool. However, grateful for our Patrons' commitment and support of our project, we've decided to add another one. From now on there will be not one, but TWO Phrozen Sonic Mini 4K Resin 3D Printers as the main prizes! Overall, the prizes for individual places are divided as shown:

PAINT YOUR WAY CATEGORY:
Golden Ray (1st place): Phrozen Sonic Mini 4K Resin 3D Printer + bottle of 4K resin "Aqua-Gray 4K" + free shipping + free Patreon month
Silver Ray (2nd place): Voucher for one custom, colored illustration from Saturday Arts + 1L of AmeraLabs AMD-3 grey resin + free Patreon month
Brass Ray (3rd place): Free Patreon month

CRAFT YOUR WAY CATEGORY:

Golden Ray (1st place): Phrozen Sonic Mini 4K Resin 3D Printer + bottle of 4K resin "Aqua-Gray 4K" + free shipping + free Patreon month
Silver Ray (2nd place): 1L of AmeraLabs AMD-3 grey resin + free shipping + one gaming mat of your choice from https://geekvillain.co.uk/ + free shipping + free Patreon month
Brass Ray (3rd place): Free Patreon month

ART OF WORD COMMENT CONTEST

Golden Quill: the winner gets his hero miniature custom sculpted, as described in the comment - available as a pre-supported STL model or 3d print!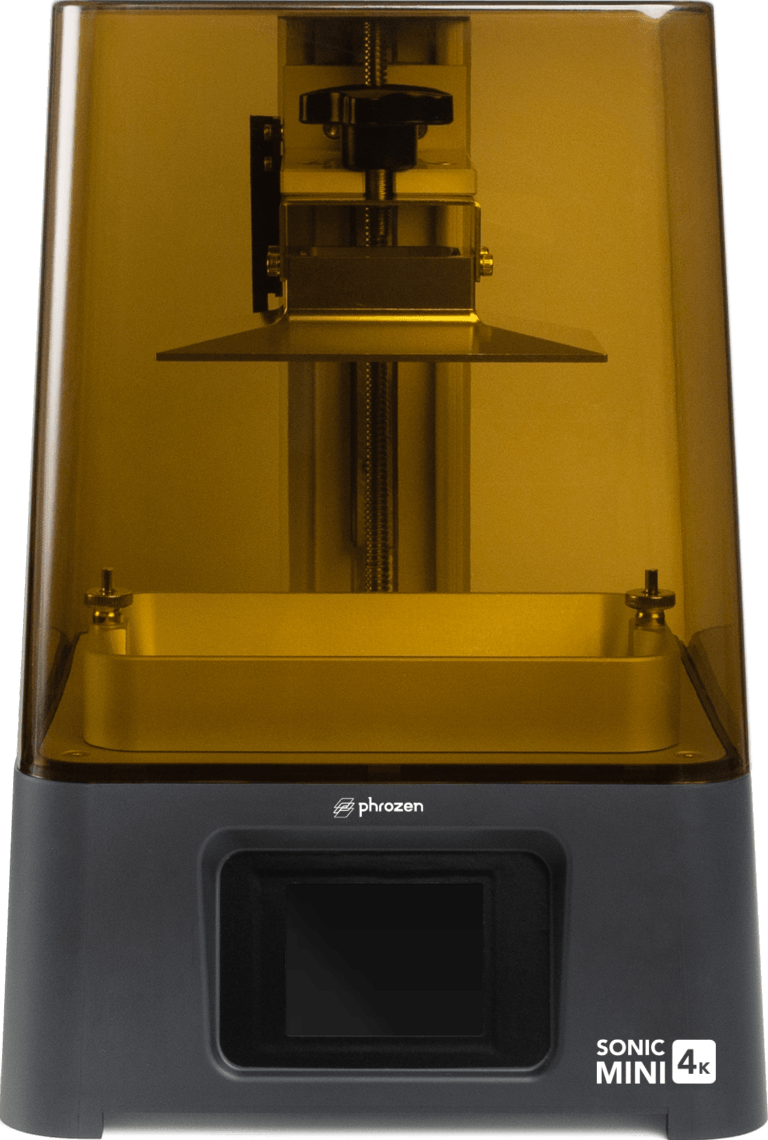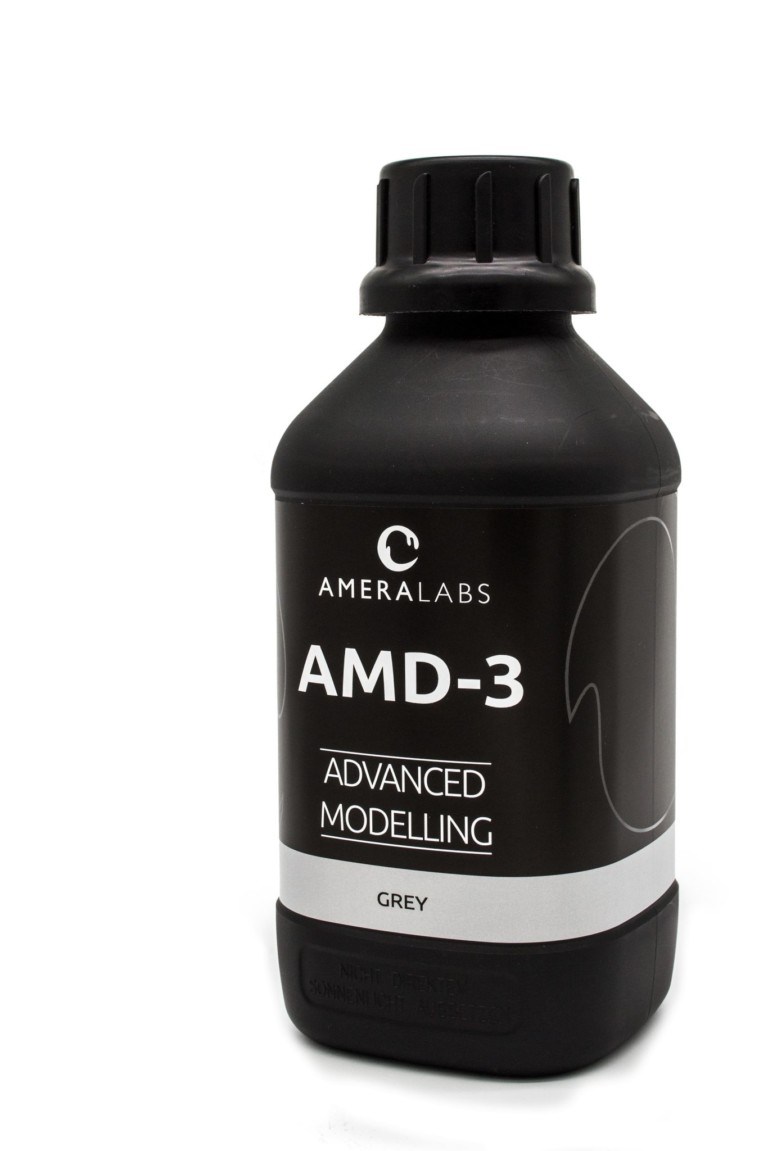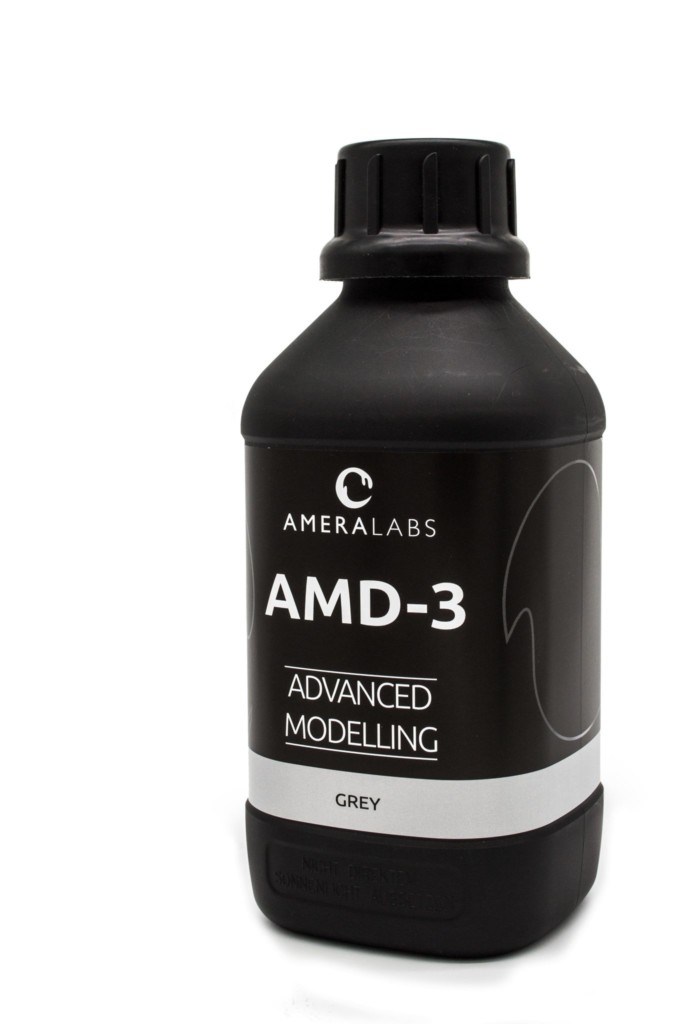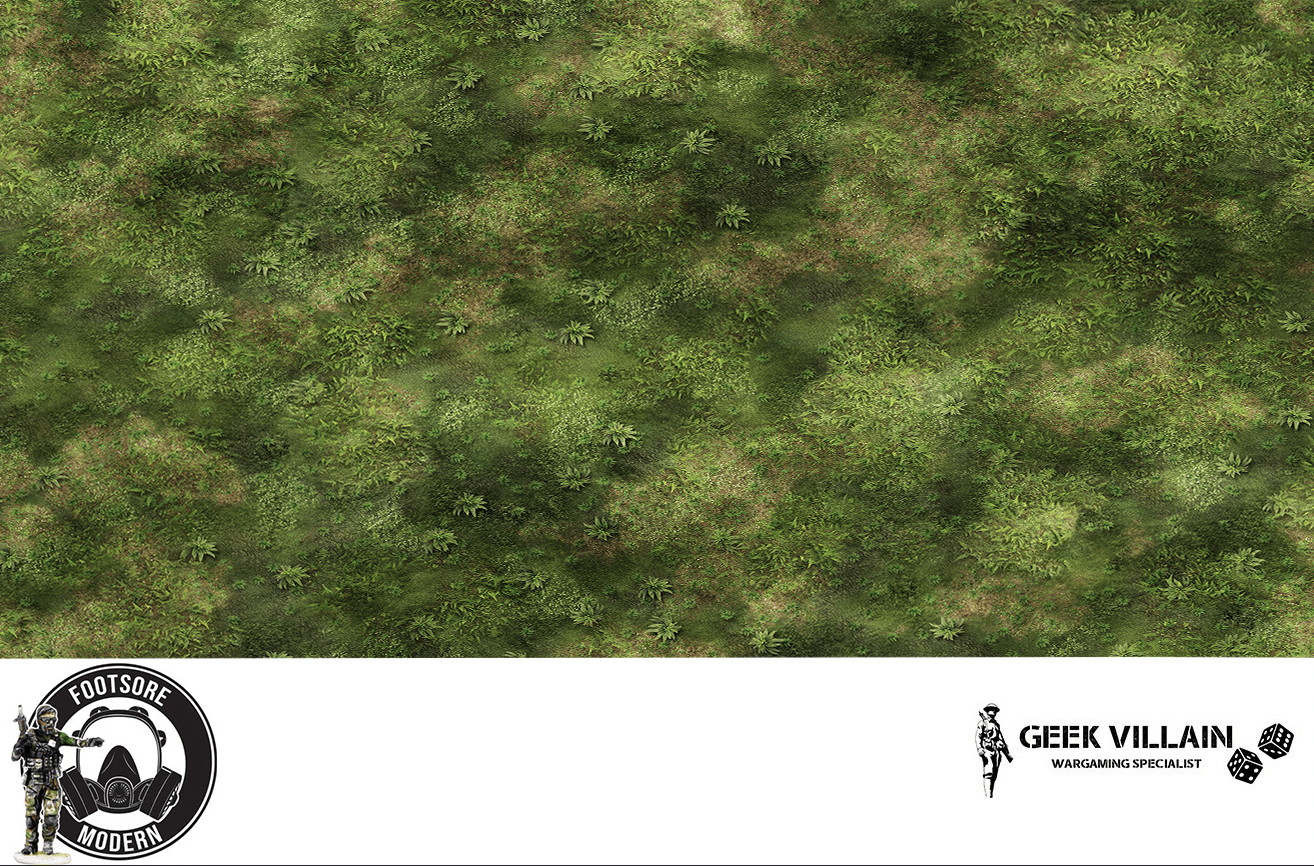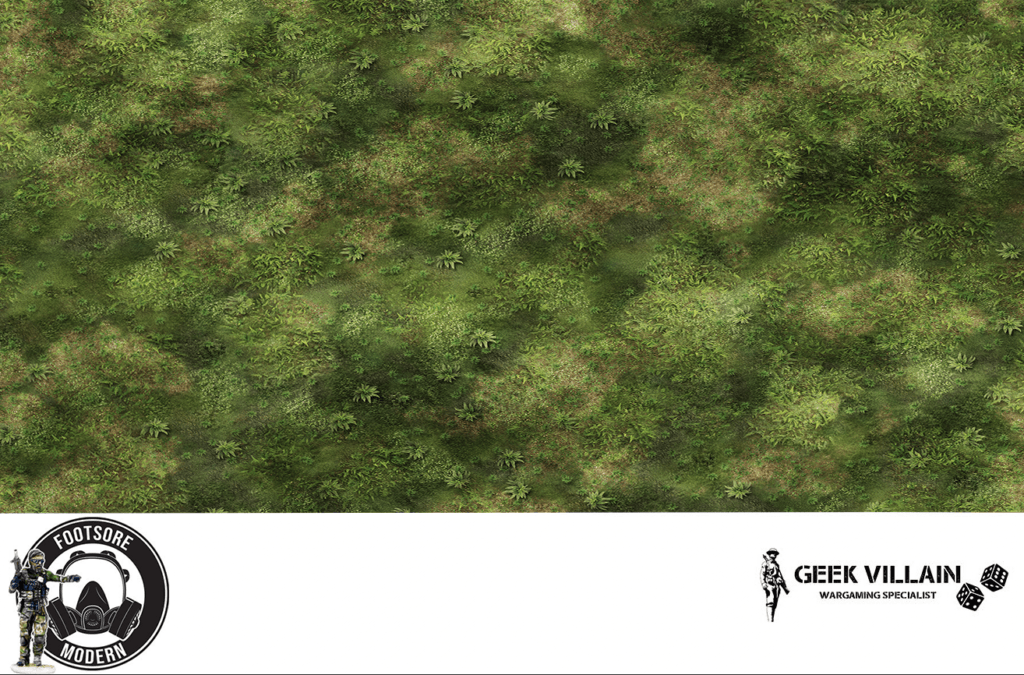 SPECIAL GIFTS FOR ALL PARTICIPANTS
As you probably know, all our Patreon's supporters gain a 30% discount for all stl models from our store. Now we're offering an additional 20% discount for each contest participant! In total, that means 50% LESS PRICE on products from our store for all contestants!
VERY IMPORTANT
All contest entries on Facebook should be added in comments, under the post right here.
As for Painters and Craftsmen, it will be photos of your prepared works. For Writers, it'll be a sparkling, original comment.
You may also join the contest on Instagram where you can mark your competition entry as #waytotheprize and tagging @theprintinggoeseveron so we don't miss your post.
DO NOT HESITATE AND JOIN THE GAME AS...
It's not a game of likes! You can be sure that your entries will be judged by an honest, impartial jury consisting of The Printing Goes Ever On team members.
You're very welcomed both as a hotshot and greenhorn. We will evaluate not only realization but also the idea and a way of weaving a theme into your work.
We'll make sure that the atmosphere of the contest is supportive and respectful.
If you know someone who'd like to join the contest - be a good friend and share the news! Let's make this happening more accessible and exciting together!

Good luck!

TO ALL FANS AND ARTISTS OF THE 3D PRINTED MINIS WORLD - GET READY FOR AN ADVENTURE!
Join our contest and choose your way to win a Phrozen Sonic Mini 4k!
We're excited to announce that on the 2nd of November the event begins. Up to the 30th of the same month you'll get a unique chance to wipe the dust off your art equipment and keep the creativity muscles working. Express yourself freely and create a piece that will pave your way to victory!
The contest falls into two main categories:


PAINT YOUR WAY
As a painter you'll bring a spark of life into your miniatures using your paints and brushes.
CRAFT YOUR WAY
As a craftsman you'll create an awe inspiring scene filled with elements reflecting your vision.
If you prefer the Art of Word – we've also prepared something for you! The contest for best written and creative comment will be held on our Fanpage as well, so stay tuned and brace your quill… Or keyboard, naturally!
To make this whole thing even more interesting, we added a theme to this competition. Your job will be to put your plans and ideas into this context. You'll get armed with all necessary information just before the contest begins.
Stay with us as the contest starts very soon!
Most 3d printable miniatures are available only as clean STL files. However, recently more and more Patreon creators started to offer presupported models. Why does it even matter? What are those "supports" about? Are all supports equal to the other? In this text, we'll explain why exactly they're so important if you're up to print your miniatures and what you gain paying for it.
Presupported – what does it mean?
Basically, the 3d printing process turns a whole object into many teeny-weeny slices and then places them one above the other, from the bottom up, slice by slice. Sounds easy, doesn't it? The problem comes, when objects are suspended in space. How in fact may we print a hand hanging loosely? Or a tail waving happily above the ground? That's when pre-supports pick up the pieces. Literally. Presupporting your 3d miniatures with all those towers-looking constructions and placing them below drifting objects, you help your 3d printers to print all minis out infallibly.
Advantages of pre-supporting
FAST & EASY: pre-supporting your miniatures you save either yours and your client's time. It's fast and easy. All it takes is to immerse your pre supported miniatures in warm water and they'll just pop out themselves. Like in the video above.
PRINT & PLAY: you don't have to project pre support for miniatures yourself, so again – you save loads of time. With pre supports included you may just download an STL file, turn your 3d printer on, and print. Simple!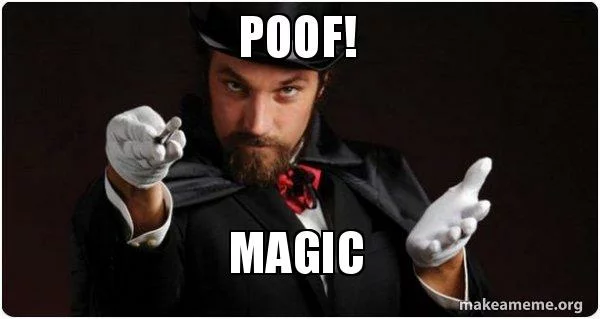 Does "presupported" always mean the same?
That's exactly the case with our 3d printable miniatures. The pre-supports in our company are projected this way by Heydash Workshop. All printed miniatures are tested twice both by him and later, in the company headquarters. Thanks to this solution there's almost no chance for any errors in our STL files. After countless pre-supported models, Heydash Workshop got to a world-class level. You can check out some free pre-supported minis from Heydash at his Thingiverse profile.

It's a huge time saver to have a full build plate instantly, without any support work! You may become our Patreon or buy some high quality, pre-supported STL files in our store and spend those saved minutes on painting your pile of shame!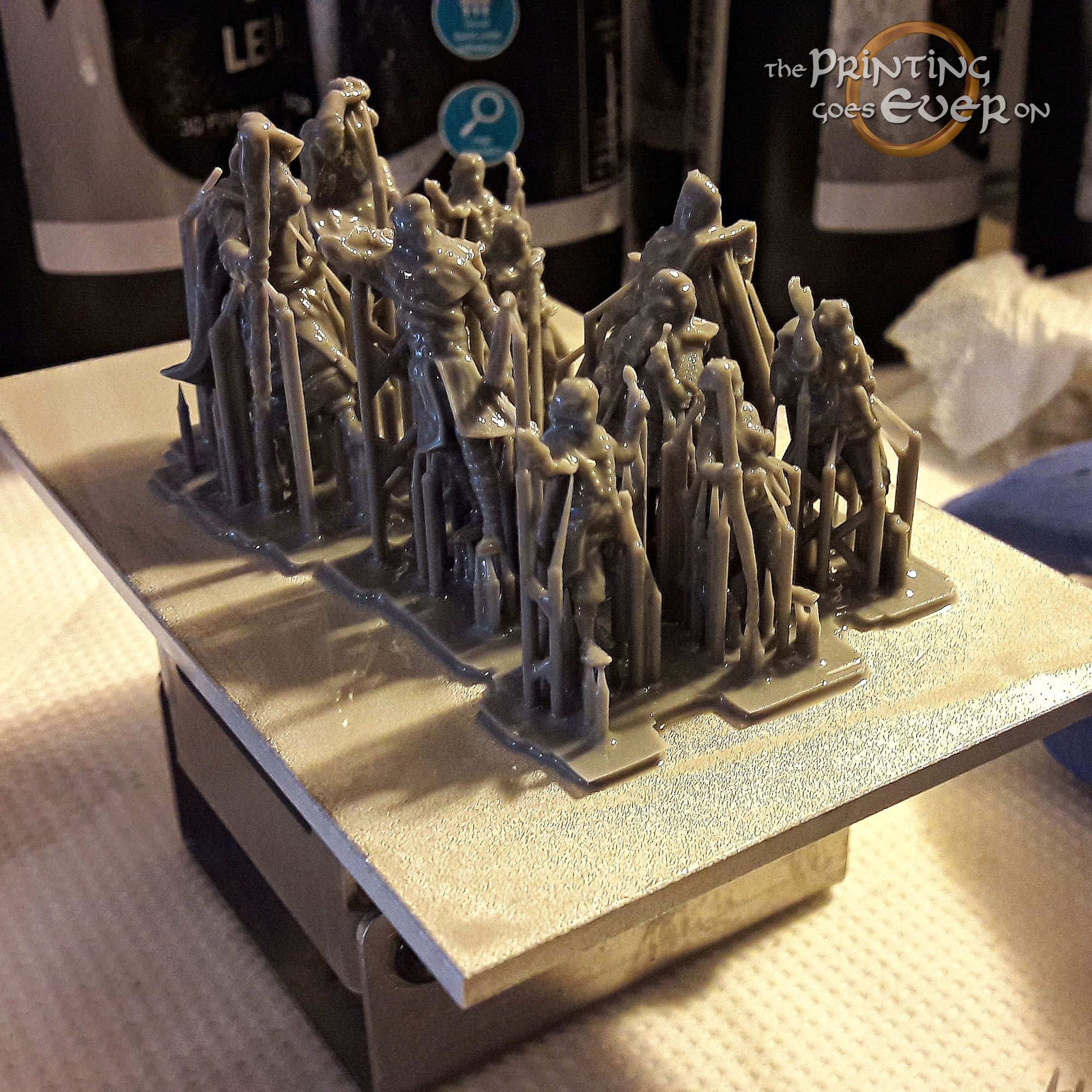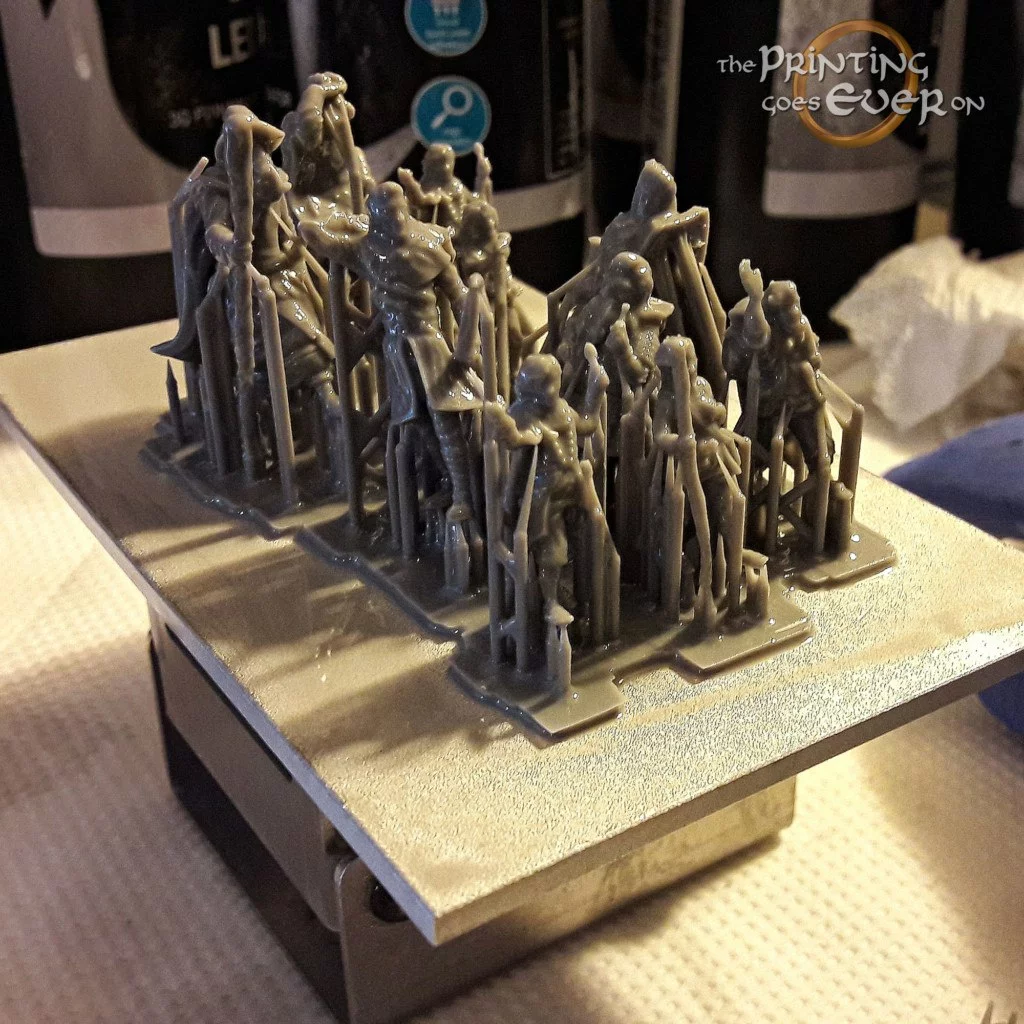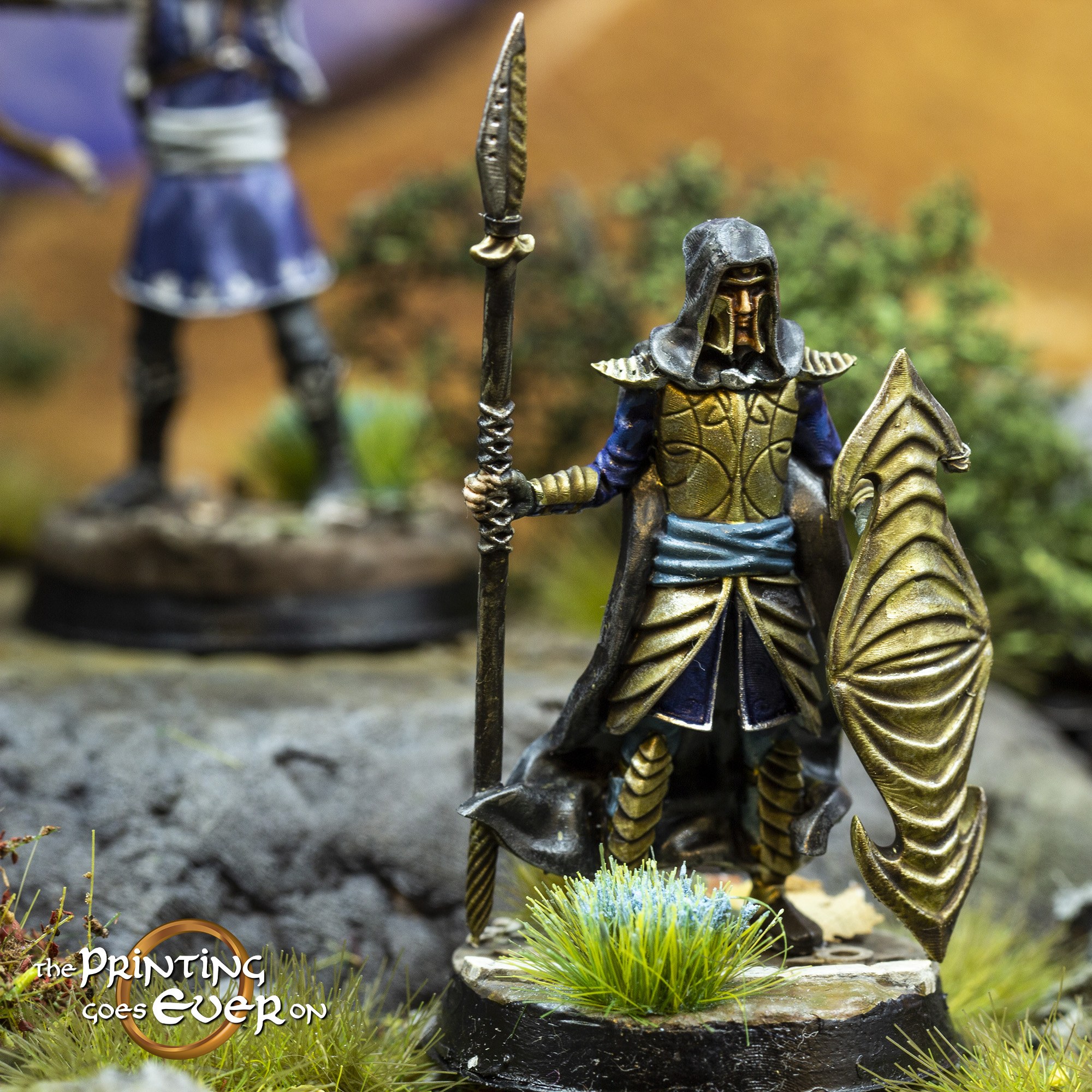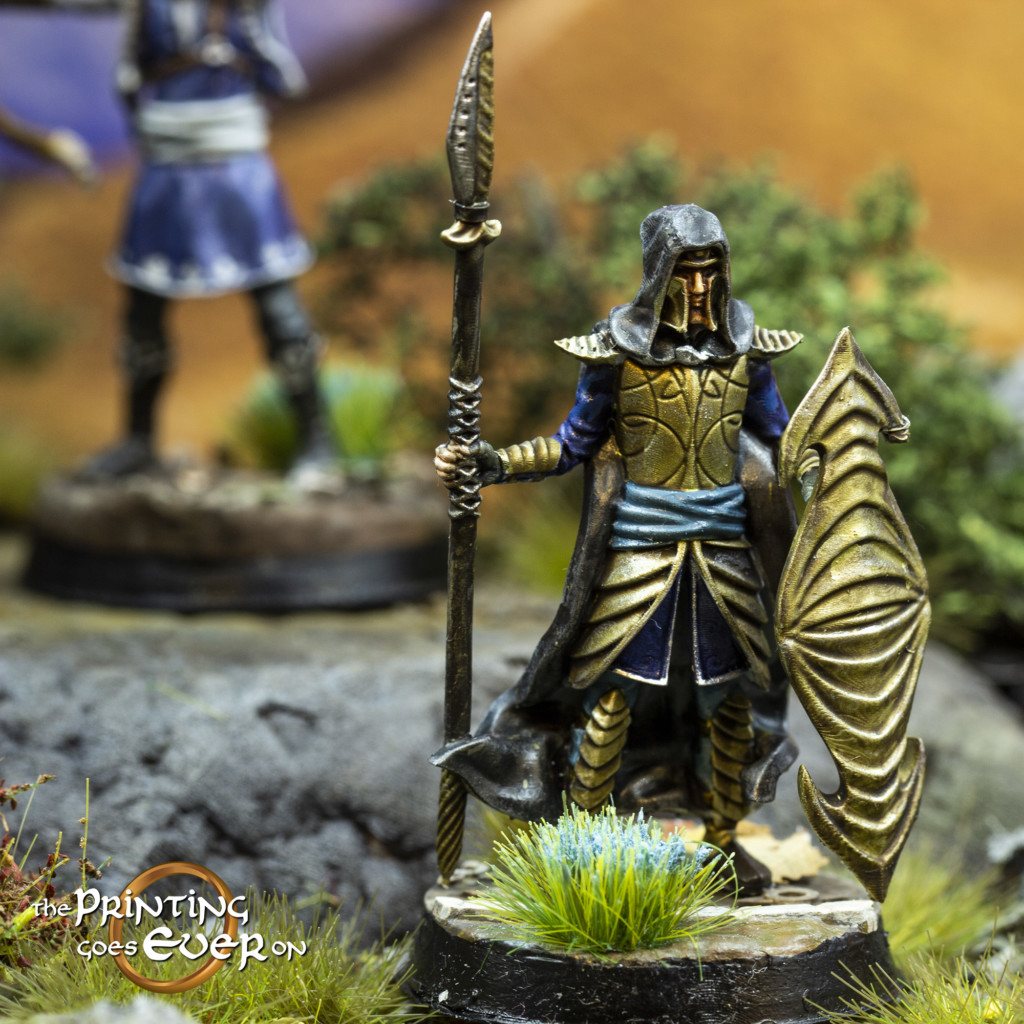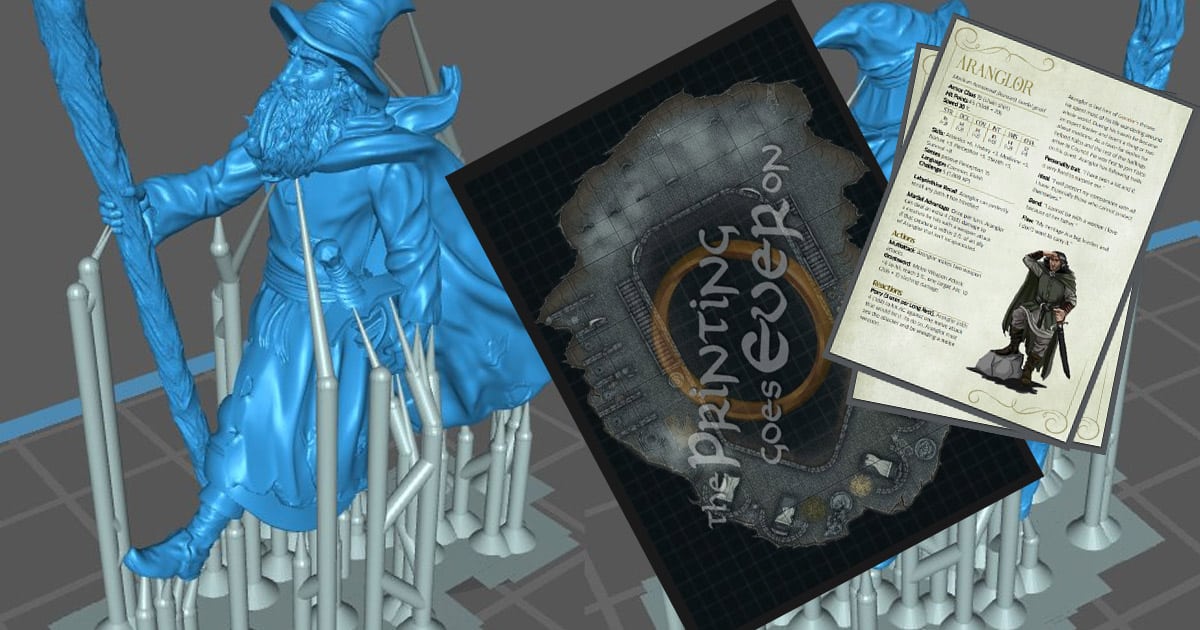 In order to save you the trouble, we decided to cover the topic of all file types you will get in monthly packs.
About our 3D Models
The meat and bones of each release, the precious STL files for our 3d printable miniatures.
Pre-supported model(s), ready for resin 3d printing, prepared by Heydash Workshop

STL file with supports embedded
Photon File Validator screenshot as proof of no unsupported islands

Clean model(s)

Raw STL files you can support yourself, or print on FDM, if you are feeling brave (printing the halflings this way is not recommended, given their size!).

Sculpted base

Our bases print supportless, flat on the build plate. If you print them at angles, you will need to support them yourself.
If a model is larger than a normal humanoid, it will usually be split into keyed parts. Each part will be provided as pre-supported and clean models, following the guideline mentioned above.
Dungeons and Dragons 5th edition Statblocks
You don't have to be playing the Adventures in Middle-Earth RPG to appreciate the characters and models. You can absolutely use the D&D 5e statblocks in your campaign, so you have unique monsters or awesome NPCs at hand!
The statblocks are developed by Jakub Bańka, using a custom designed template by Wiktor "Chochlik" Zaborowski and come with colored concept illustrations by the amazing Jane Saturday, or renders of the models transformed into illustrations.
Colored statblock PDF file
Print-friendly statblock PDF file
Themed Battlemap by The Printing Goes Ever On
Moreover, if you got bored with mundane dungeons, we got you covered. Each release contains a square grid battlemap (or battlemaps!) that fits the given theme or chapter. You can even play out some of the iconic scenes from the books we all love!
What's more, you can just plug them into Roll20 and have fun with your friends online.
High resolution Battlemap

With 1 inch square grid applied
Without the grid
---
For general info about The Printing Goes Ever On, proceed here.
If you'd like to find us elsewhere, here are some links: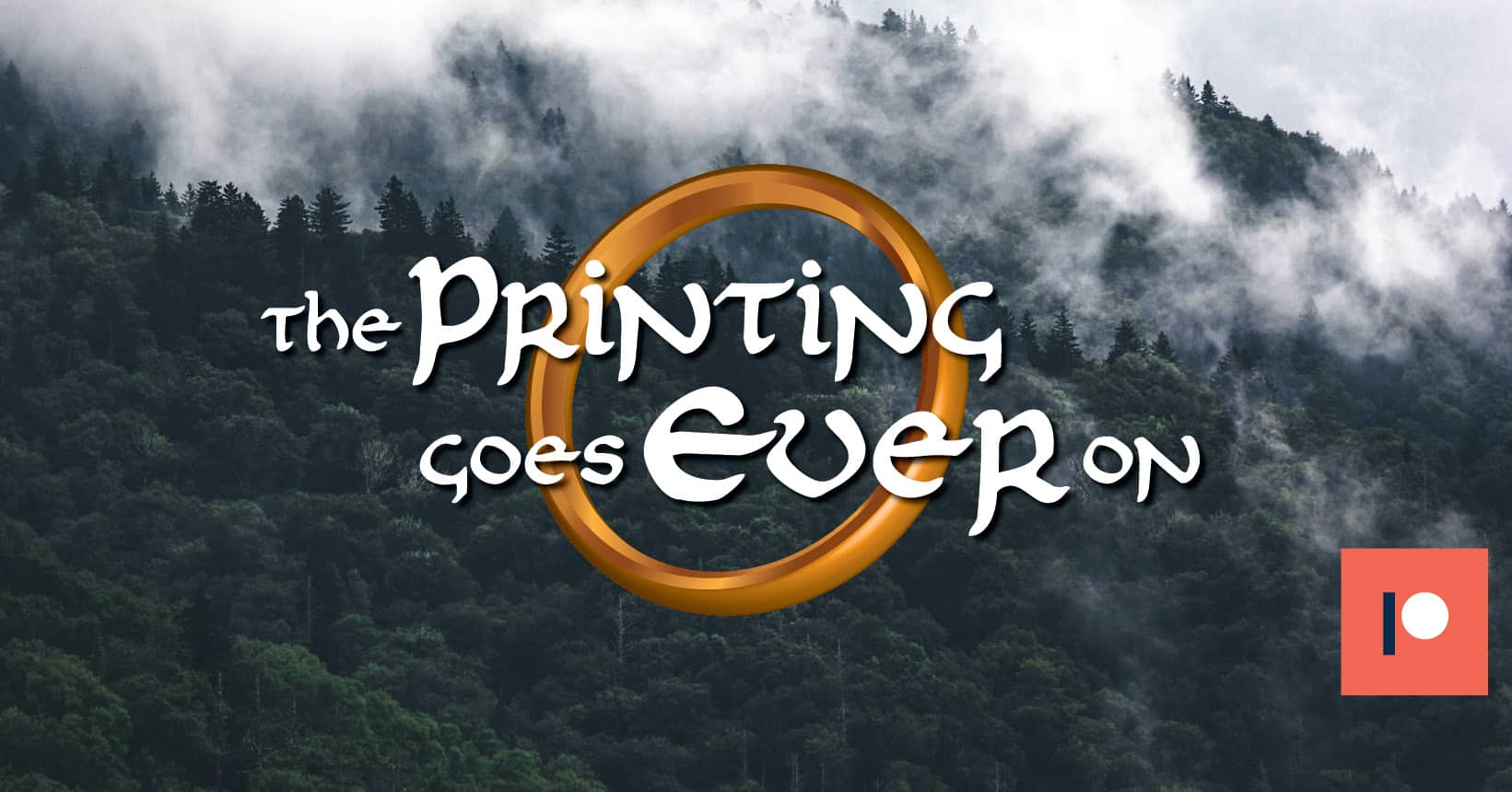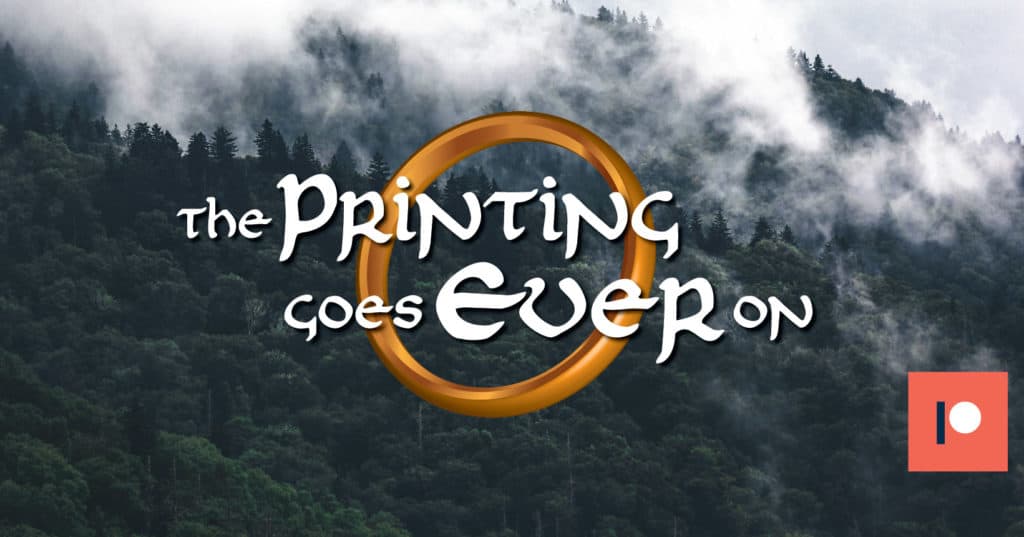 Let's run through the general ideas and overview of The Printing Goes Ever On!
We, Maksym Mikołajczyk and Nelly Pietruszewska, are starting a Patreon that will be focused on making tabletop 3d printable miniatures. We will be creating characters and creatures (with some terrains too, if possible) inspired by classic fantasy novels. Moreover, in our designs, we focus on modest, believable style, in contrary to common exaggerated embellishments and proportions present on other 3d minis.
The key feature of this Patreon is chronological continuity. We won't be creating random assortments of characters or D&D classes. This also means repetition of some characters in different poses and with changes in equipment.
The Chapters
Each month, patrons will receive:
Pre-supported 3d minis for characters and creatures, thematically tied to adventures and perils of their Journey.
Unique, sculpted bases for each model.
D&D 5e compatible stat blocks for each character or creature.
Battle maps you can print out or use on Roll20.
Store discount codes to catch up on previous releases.
File types provided in the packs are covered in this post.
The Welcome Trove
Instantly after subscribing, you gain access to the Welcome Trove, holding nine miniatures of the heroes, who bravely set out on the Journey. Each model is equipped with a D&D 5e statblock, plus a bonus battle map to house them.
You can take a sneak peek at the Welcome Trove work in progress.
File access
To guarantee you never lose your files, we decided to host a webshop with our 3d models. You can login using Patreon and "purchase" the pack using the 100% discount code you will get each month.
As we are not sure the system will be generally accepted, we will also provide a G-Drive link for the first release.
We encourage you to voice your opinion on the system we provide the files in, so we can develop it further. One major improvements we see are monthly Credits you can exchange for files from previous releases, if you don't like the current pack.
Updates
You can follow us on our social media for regular updates regarding our 3d printable miniatures.