Remove playable interiors with ease and save on printing time.
You like how our terrain looks but you don't care about inside of the houses?
We got you covered and it will be just a few simple steps with 0 modeling skills needed.
Want to follow along with that model? Get it here:
https://www.theprintinggoeseveron.com/shop/whitcaester-building-b-small-house/
Step 1: Download and install Prusa Slicer:
https://www.prusa3d.com/page/prusaslicer_424/
Step 2: Use the setup wizard to set up any FDM printer with generic settings, it really doesn't matter which one you choose.
Step 3: Import the terrain model into Prusa Slicer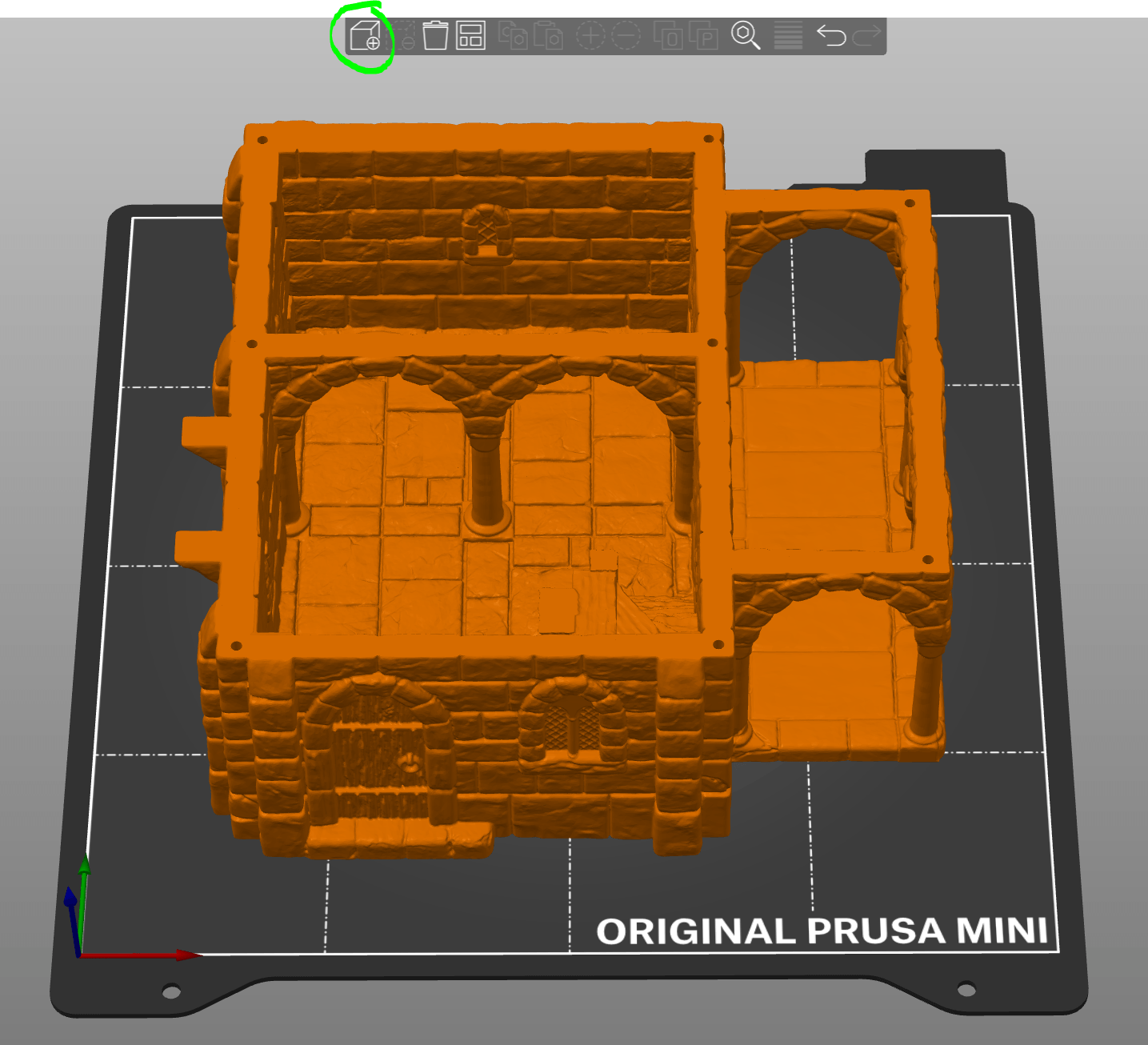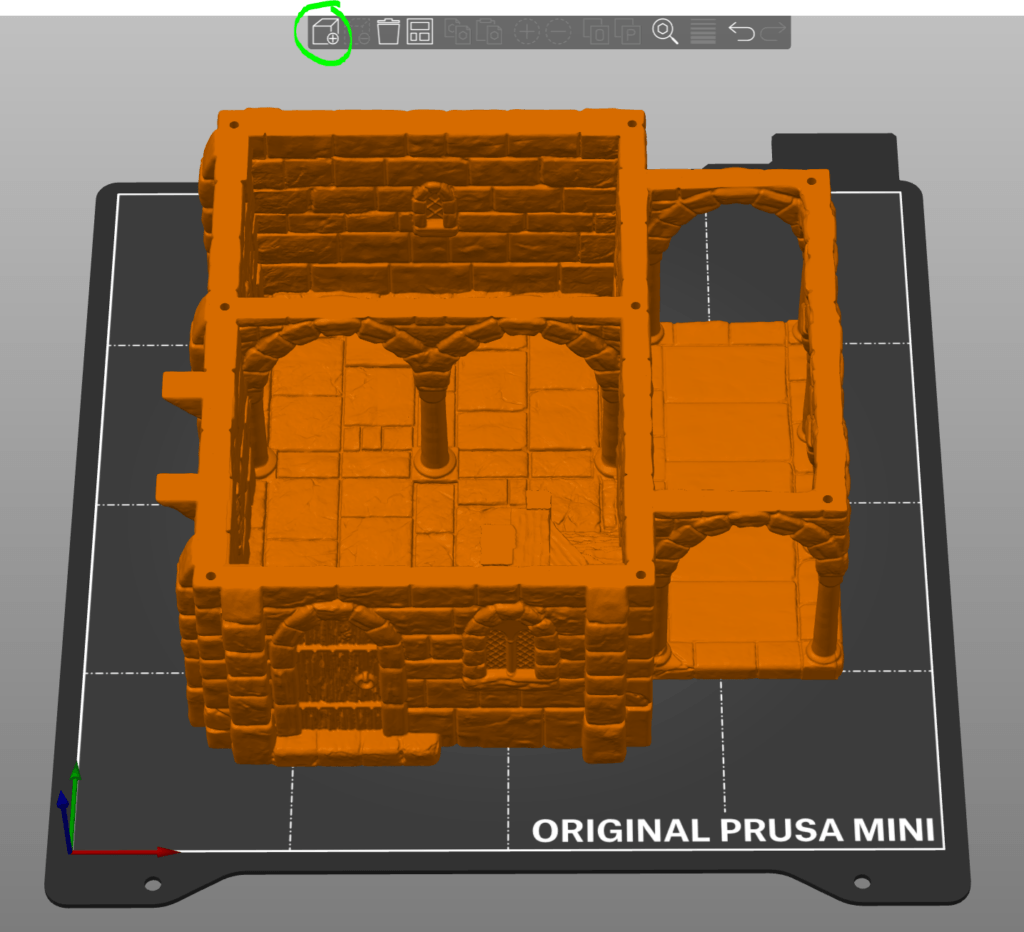 Step 4: Right-click anywhere on the plate, but not on model. Select "add shape", then "box"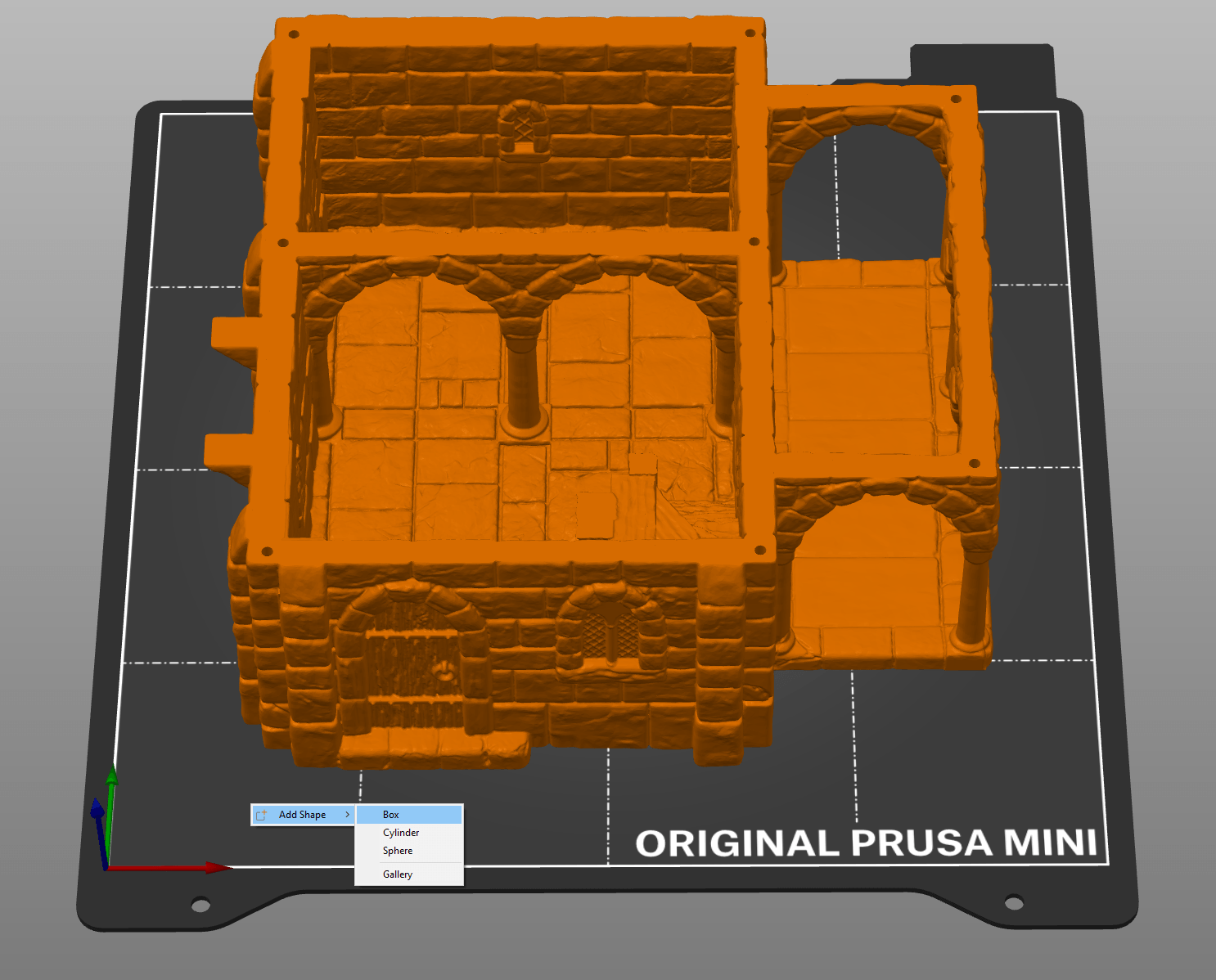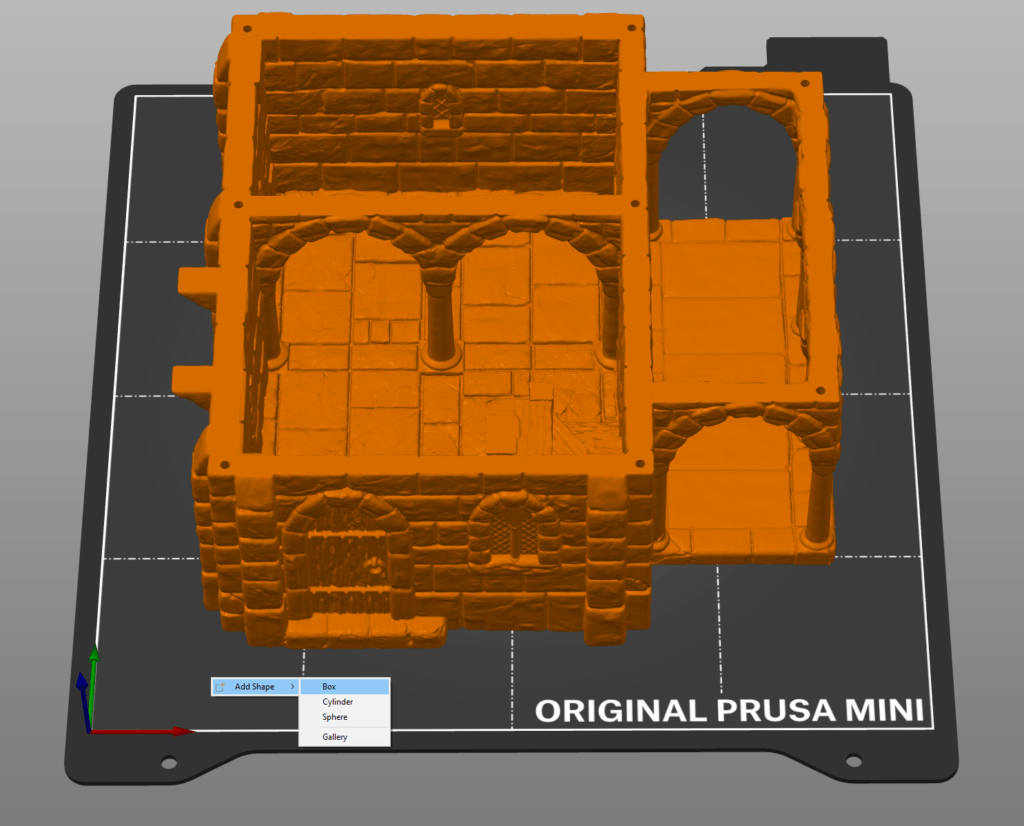 Step 5: Select "scale" and strech the box so it covers all of the inside of the terrain and goes into the walls, but not over them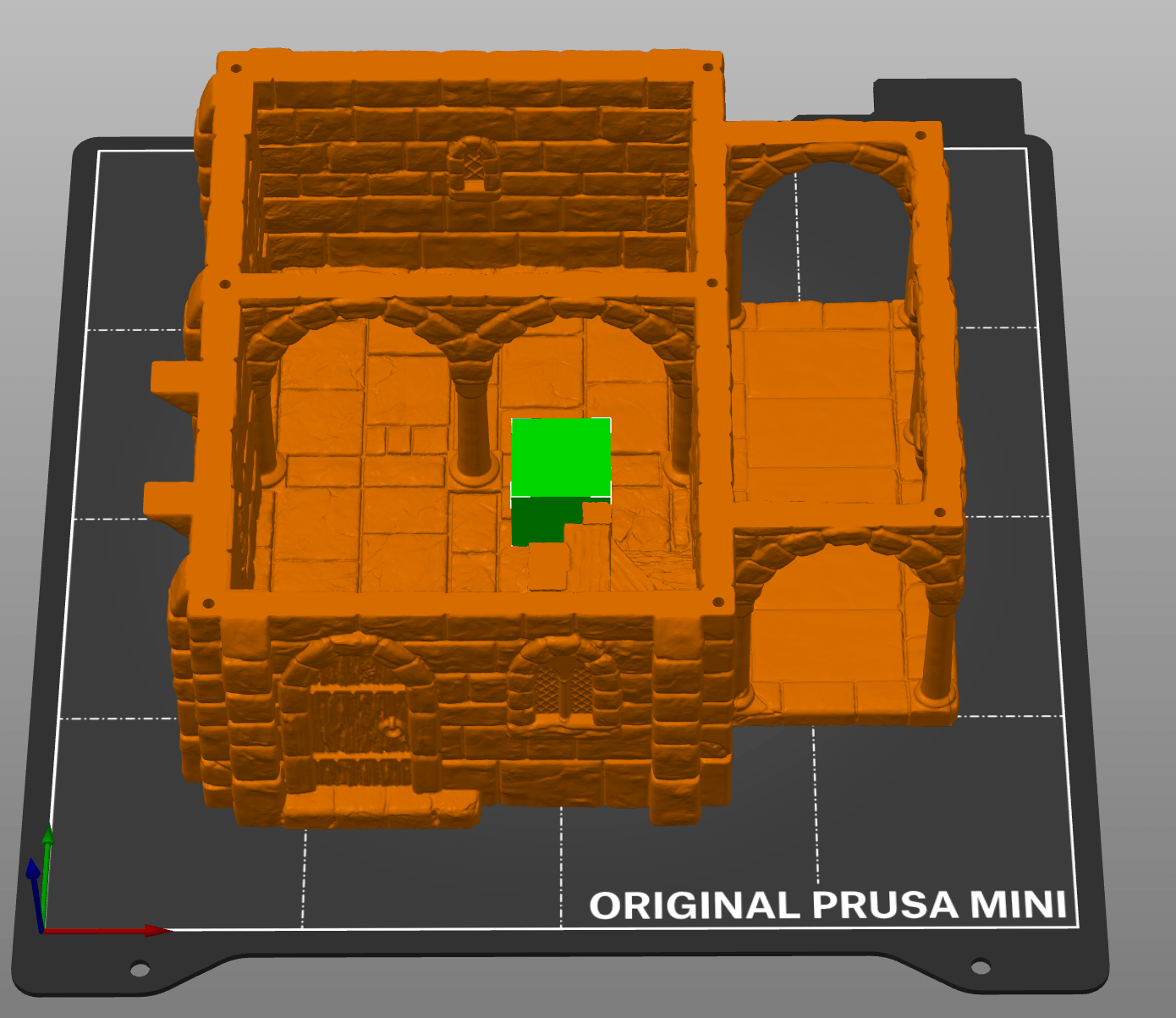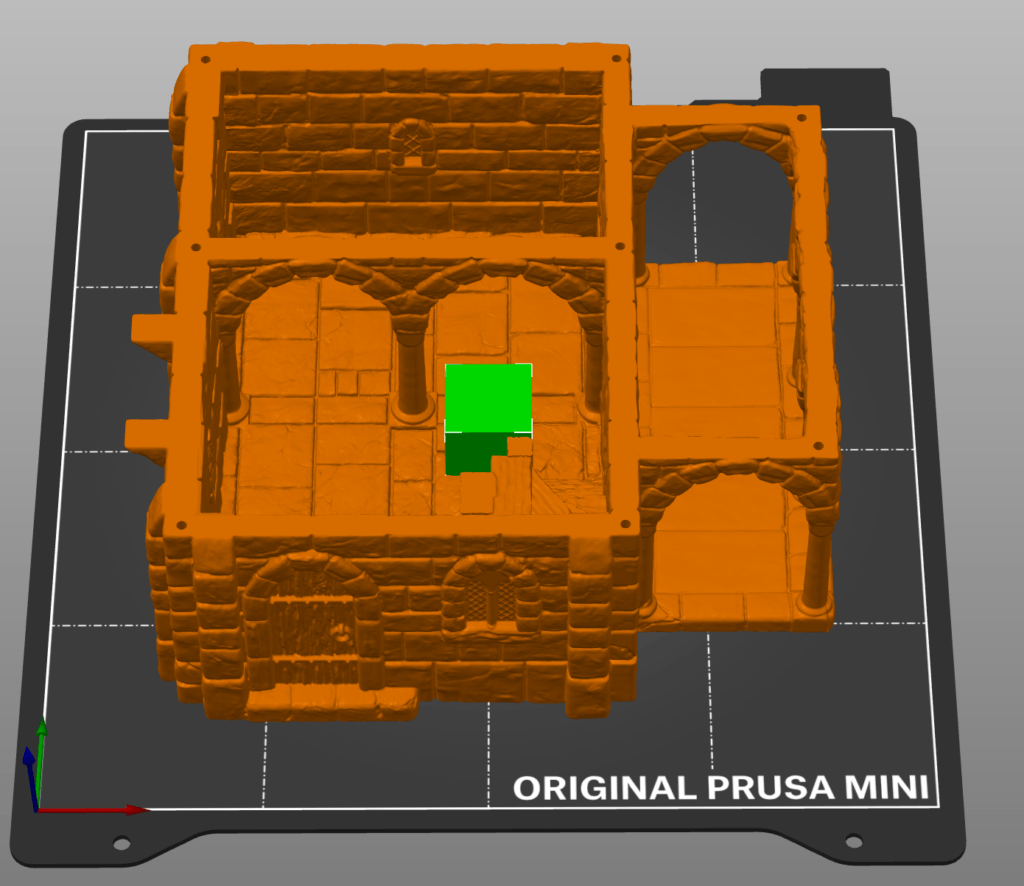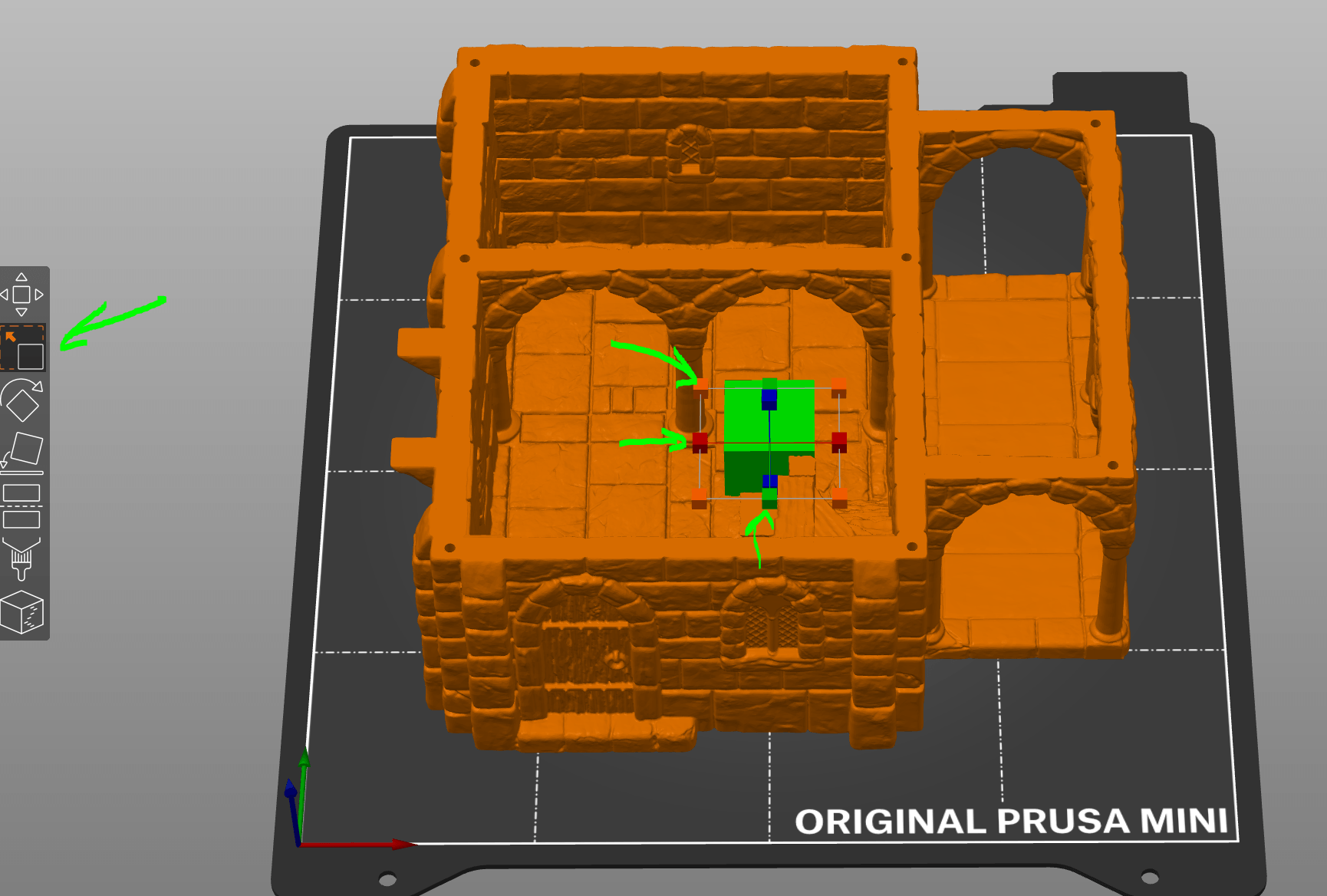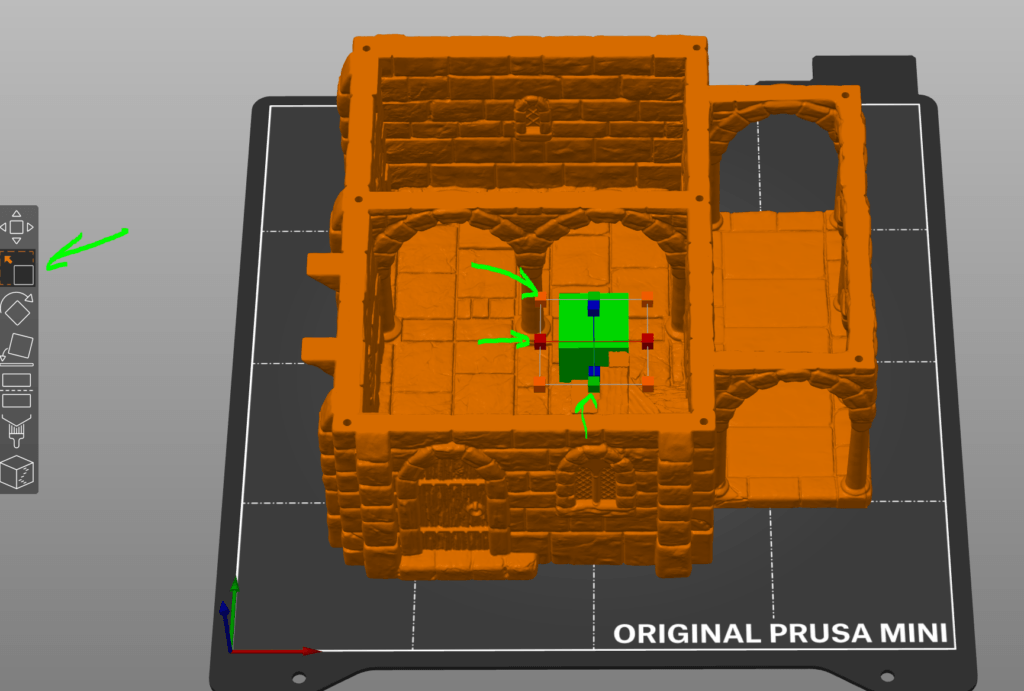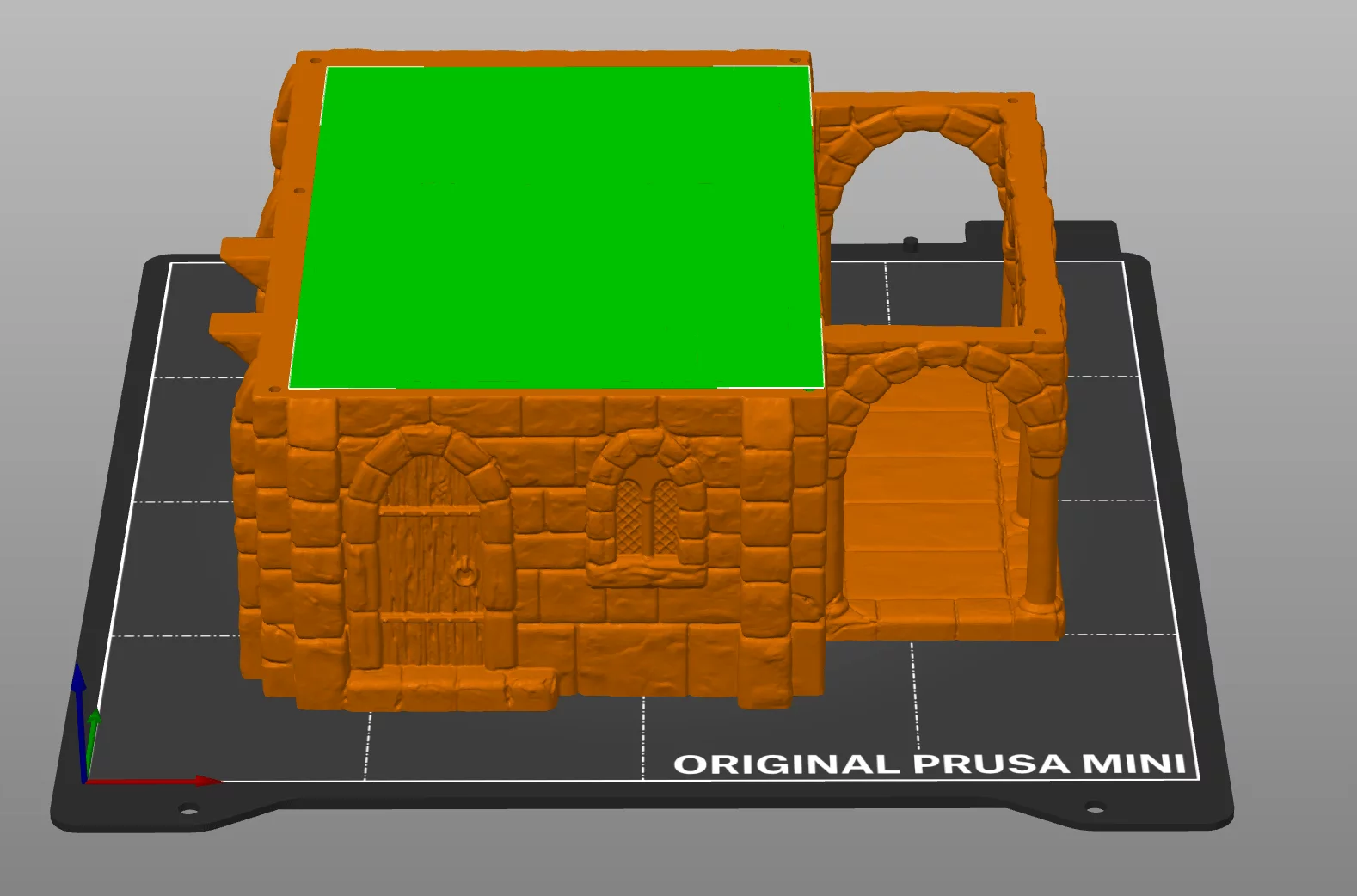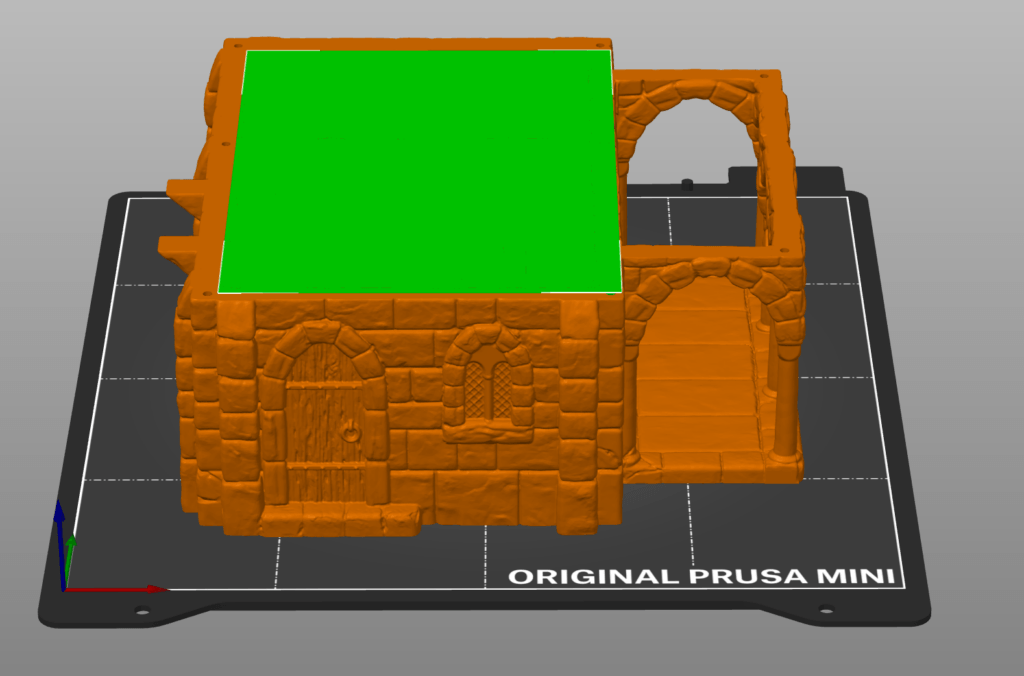 Step 6: if you slice it now you will get a full block, but with all shells of the inside visible so there will be no gain in prints, speed nor material usage.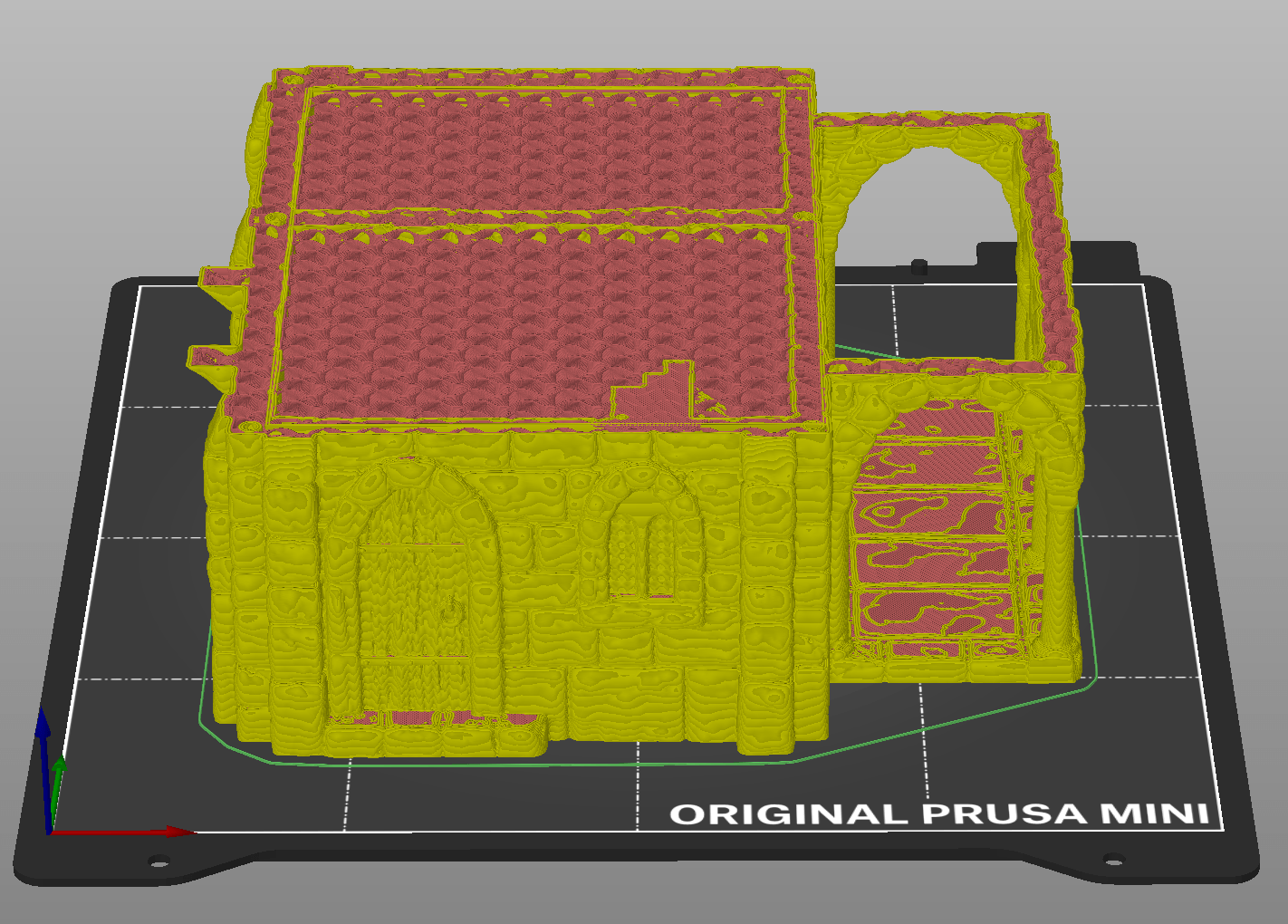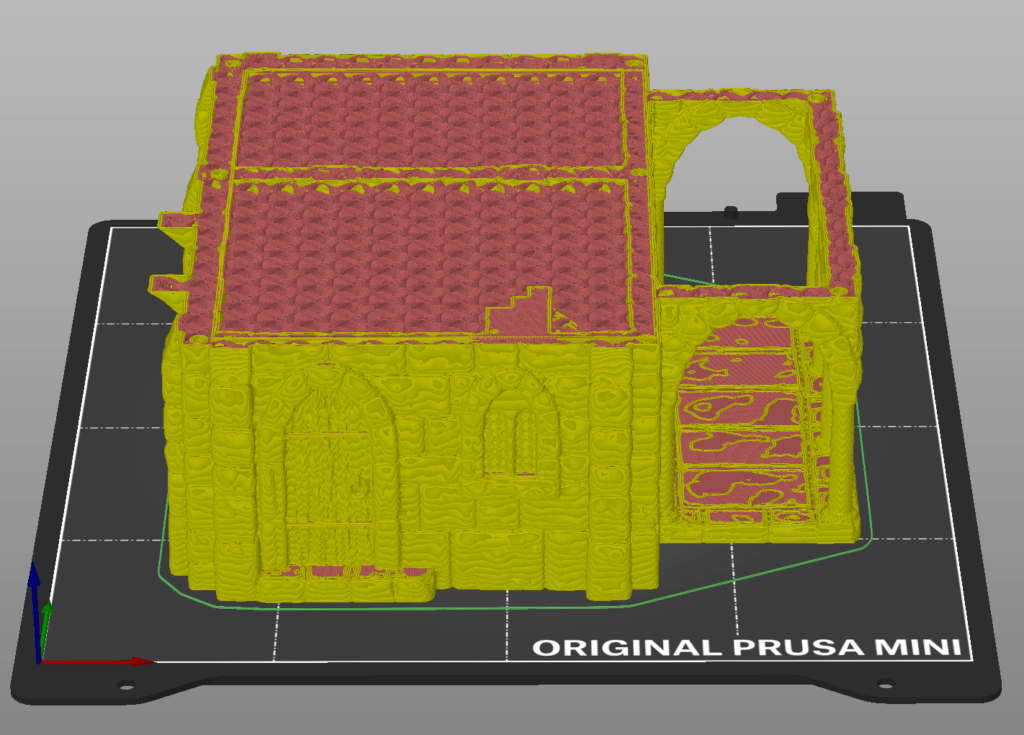 Step 7: A quick fix is just to export plate from slicer as STL, delete everything from plate, open the exported STL file and slice again